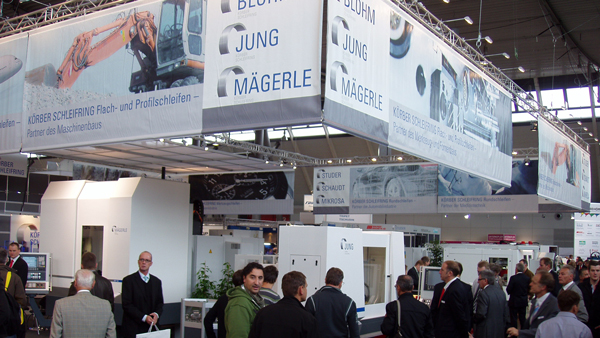 Koerber
Schleifring at the 2010 AMB in Stuttgart
The Körber Schleifring companies had a stand at this year's AMB, which ran from September 28 to October 2. Expectations ran particularly high following a rather disappointing AMB in 2008 which came in the midst of the financial crisis.

The atmosphere at the AMB this year, though, was very upbeat as business started to trend upward. There were lots of interesting conversations and Schleifring booked many a new project. A lot more people frequented the Schleifring stand and sales of machines nearly doubled over two years ago. It was particularly gratifying that German companies are also exhibiting an increased willingness to spend. In fact, all of the machines sold at the stand were destined for Germany.

There is no reason for excessive exuberance, though. There is still a lot of ground to make up before we reach pre-crisis levels. The recovery is too fragile and the entire branch is still riddled with problems. Nevertheless though, business is trending in the right direction. By joining forces, the three branches of Schleifring companies should get back on track.