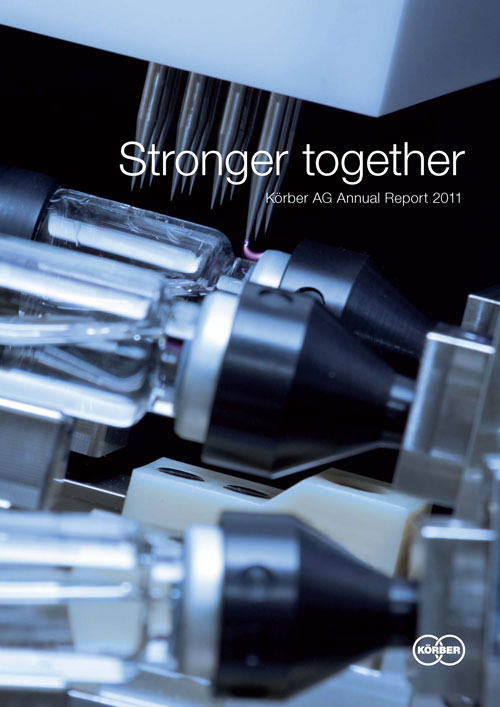 Koerber
Record year for the Körber Group
The international technology group once again saw a double-digit rise in sales, which increased 16 percent to reach €1.94 billion. Net operating income rose by an even more impressive 24 percent to reach €225 million. Net income for the Group jumped from €114 million to €159 million. This means the return on sales reached 11.2 percent.
"Our success is based above all on the innovative strength and customer proximity of our companies," said Bauer. For this reason, the Körber Group is continuing to invest substantial sums in research and development. This also applies to numerous cutting-edge technologies such as lasers, sensors, high-tech materials or image processing, which have many applications in different fields within the Körber companies. Throughout the Group, over 1000 employees work in the fields of research and development. In 2011 alone, over €100 million was invested in R&D.

In 2011 the Körber Group also successfully drove forward the transformation from a mechanical engineering group to a technology group, and the strategic restructuring of the former Paper Division. Following the successful divestment of Paper Systems, the division is now concentrating on its core competencies in the business areas of Tissue, Hygiene and Mail Solutions as well as Intralogistics. Parallel to this, the division is to be built up and expanded by acquisitions in other process industries. The repositioning of the division is also evidenced by the new name Körber Process Solutions.