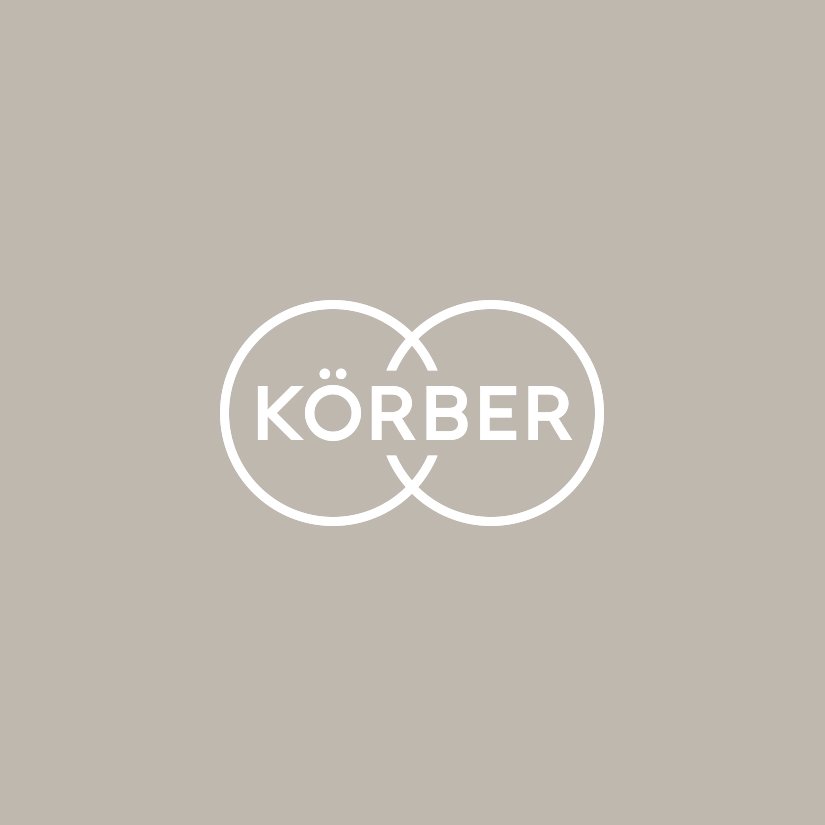 Koerber
International technology group Körber creates the future by successfully investing in "Industry 4.0"
In fiscal year 2015 Körber AG made further progress in its strategic transformation to become an internationally leading technology group. Despite the commercially challenging environment, the Group maintained its sales at a nearly stable € 2,317 million (previous year: € 2,342 million). Incoming orders fell slightly to € 2,191 million (previous year: € 2,320 million). The operating result decreased to € 141 million (previous year € 258 million). This represents six percent return on sales (previous year: eleven percent). Net income for the year amounted to € 34 million (previous year: € 150 million). The lower operating result was significantly influenced by the adjustments to market changes and the corresponding restructuring costs.
Expenditure for research and development rose to € 145 million in fiscal year 2015 (2014: € 129 million). This represents an R&D ratio of 6.2 percent (previous year: 5.5 percent). In 2015 the Group companies were awarded approximately 190 new patents. The Group holds a total of almost 2,500 patents.
Richard Bauer, Chairman of the Group Executive Board at Körber AG, explains: "Despite the challenging market conditions in some of our Business Areas, we used last year to continue investing in groundbreaking technologies and in companies which match our strategy. At the same time we continued the professionalization of our processes – especially in production – as well as their modernization with lean methods. We also honed our portfolio in order to continue to consistently implement our long-term growth strategy."
Because the past year was marked by contrasts: In the light of profound structural changes in individual markets, some difficult decisions and capacity adjustments had to be made in some of the Groups Business Areas. At the same time initiatives and projects were launched to align the structure of the affected companies to deal with ongoing change, to become more flexible and to be able to exploit new market opportunities for the Group. Other Business Areas reached new heights and recorded extremely good operating results. This demonstrated the strengths of the Group's broad and varied business portfolio, which is designed to achieve proximity to markets and customers, as well as to balance volatility in the various industries the Group serves.
The Group's partially challenging market environment was also reflected to some extent in the employment figures. At the end of 2015 11,578 employees (2014: 11,950) worked for the Group companies worldwide. "All our employees deserve our sincere thanks for their commitment, creativity and hard work in an at times difficult environment. Particularly because some Business Areas had to adapt to new market conditions, our international team as a whole achieved strong performance once again," stressed Richard Bauer, Chairman of the Group Executive Board at Körber AG.
"Adaptability, long-term planning and continuous development on the solid basis of our roots combined with the wide-ranging expertise of our employees are key components of Körber's DNA," adds Stephan Seifert, Deputy Chairman of the Group Executive Board. "Our sound financial basis enables us to implement difficult decisions responsibly. At the same time it allows us to invest in R&D even in challenging times as innovations are crucial for our long-term success."
Körber creates its future: Focus on "Industry 4.0"
The Group's Strategic Technology Management identifies and assesses technology trends and new technologies for Körber, which can contribute to sustained growth or enable entry into new fields of business. In addition, the experts develop processes and methods for technology and innovation management in the Business Areas which support them to maintain or even enhance the innovation capabilities of all companies. This includes promoting the group-wide networking and collaboration of experts from all Business Areas and their companies, in order to realize synergies with regard to technologies and expertise.
"The focus is currently on future technologies associated with 'Industry 4.0', i.e. the digitization of our products and services," emphasized Stephan Seifert. "For example, we are looking at software for determining the status of machine processes so that they can be adjusted intelligently when there are any discrepancies, or maintenance work can be initiated. For improved interaction between man and machine, we are working on easy to operate Human-Machine-Interfaces (HMIs). The development of groundbreaking, integrated software solutions – for instance at two of our software specialist companies Werum and Inconso for the monitoring and control of production and logistics processes is equally important. Last but not least we are continuing to further develop innovative processes such as additive production. All this can lead to entirely new product and process solutions which are of interest for our customers. The translation of these technology trends into products and services is thus a key element of our strategy, and hence also of future acquisition decisions." Once again in 2015, strategic investments in promising markets were part of the focus of the Group in its orientation of each of its currently seven Business Areas towards market and customer requirements.
With the establishment of a joint venture for additive production processes, the Group once again clearly focused on innovation and "Industry 4.0": Since June 2015 the joint venture Irpd AG has been working on the development and marketing of various laser-based and 3D printing processes. The joint venture combines the Körber subsidiary United Grinding Group AG, the leading company of the Business Area Machine Tools, with inspire AG that is linked to the ETH university in Zurich / Switzerland.
The Group also continued on its internationalization course with the acquisition of Efacec Handling Solutions, completed in September 2015. Efacec Handling Solutions, a leading international provider of automated materials handling and warehouse systems, is a strategic addition to the Körber Business Area Logistics Systems. The company is headquartered in Porto, Portugal.
Long-term succession arrangements on the Group Executive Board – Prospects
Richard Bauer, currently Chairman of the Group Executive Board at Körber AG, is joining the Groups' Supervisory Board on October 1st. At the same time Stephan Seifert will become the new Chairman of the Group Executive Board.
The future prospects for the Körber Group are positive. "We expect incoming orders to be higher this year than last year – on the other hand sales and operating results are currently still burdened by the developments of the previous year," says Stephan Seifert. "The first months of the year were relatively positive. The growth in incoming orders not only shows that we are technologically ahead with our products and services, but also that we offer our customers real added value. Focusing on that, we will use this year to further advance the Group in terms of both strategy and operations."
Press Release May 25, 2016 (pdf)
Photo:
Long-term succession arrangements at Körber: Stephan Seifert, Deputy Chairman of the Group Executive Board (left side), will succeed Richard Bauer, Chairman of the Group Executive Board at Körber AG (right side), in October.