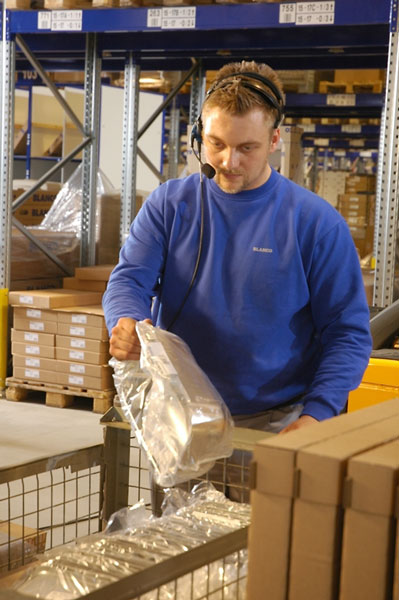 Koerber
Körber acquires part of Aldata Retail Solutions GmbH
Körber Process Solutions is strengthening its activities in the intralogistics field: in addition to the transport and palletizing solutions provider Langhammer GmbH, Eisenberg, it also acquired the Leingarten-based company Aberle GmbH in June 2012. The latter is a system integrator for automation solutions in the intralogistics field.

Aberle Software GmbH is another ideal addition to this. The Stuttgart-based company specializes in technology solutions in the fields of inventory management, inventory control, data transmission and pick-by-voice. Its know-how relates to the integration of software into the existing IT landscape of its customers. In this conjunction, SAP is a key field of expertise. Rolf Wochner, previously Managing Director of Aldata Retail Solutions, will head the company Aberle Software GmbH.

"We are delighted that by founding Aberle Software GmbH we have strategically further strengthened our Intralogistics Business Unit," said Hildemar Böhm, who is a member of the Körber Executive Board and responsible for the Körber Process Solutions Division.

The Körber Group is an international technology group with around 9,600 employees worldwide. Sales in fiscal year 2011 totaled almost €2 billion. Körber Process Solutions is a division of the Körber Group. The division is active around the world with systems and solutions for the converting and packaging of tissue and hygiene products, mail solutions as well as intralogistics applications and electronics manufacturing. Körber Process
Solutions has over 2,000 employees. In fiscal 2011 it recorded sales of some €450 million.